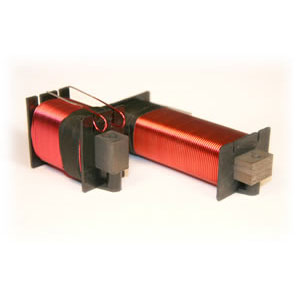 IXQ Laminated Steel Core Coils
IXQ line of laminated steel core inductors offers excellent price versus performance rates. The unique .30mm laminated steel core can handle large amounts of current without distorting or going into saturation. The IXQ coils offer a low D.C.R and low microphonic distortion for maximum fidelity. 
             FEATURES
 Low Microphonic Distortion 
DCR .137 Ω
30mm Laminated Steel Core
Diameter 1.03mm
w/Tolerance 5.0%
Lead Length 3 inches
Low D.C.R 
Please Allow 3-5 Days Processing
Price shown is for up to 5 pcs / Quantity for 6+, please call for discounts.
SELECT APPROPRIATE AWG FOR YOUR PRODUCT
14 AWG
15 AWG
16 AWG
18 AWG
19 AWG
20 AWG
14 AWG
15 AWG
16 AWG
18 AWG
19 AWG
20 AWG