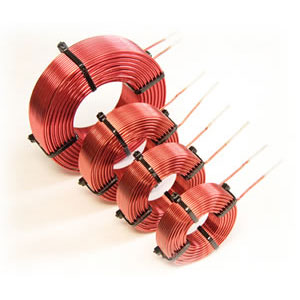 The XQ coil is revered by audiophiles and engineers throughout the world as the best performing magnetic core coil. 
Each coil is varnish impregnated in which all oxygen is removed and replaced with a high strength impervious varnish. The technique virtually eliminates any microphonic distortion caused by frequency modulation. Only our XQ line of coils goes through this extensive manufacturing process and can claim to offer such a high level of quality.
 FEATURES
Very Low D.C.R.
High Quality
Rivet or Screw Mountable
High Saturation Levels
Very Low Distortion
Low Hysteresis Distortion
RoHS Compliant
           SPECIFICATIONS
Tolerance: ± 5% centered on nominal value
High Flux Capacity Low Loss Steel
0.50mm High Grade Electrical Steel
Temperature Range: -25°C to 85°C
Insulation Temperature: 155°C
99.99% High Purity Copper
PURITY GUARANTEE
Please Allow 3-5 Days Processing
Price shown is for up to 5 pcs / Quantity for 6+, please call for discounts.